Trellon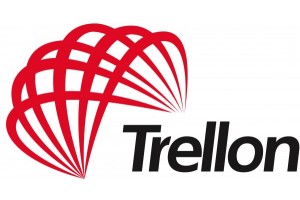 Link to web site:
Trellon is a full-service Internet Strategy and Development firm specializing in open source software. We build web portals, content management systems, social networks, online communities, e-commerce and CRM solutions.
Our History
Michael Haggerty and Andrew Hoppin founded in Trellon 2004 to further explore their common passion around open source software and belief in the power of online communities. After collaborating on a presidential campaign, they realized that they could combine their skills and strategic know-how to address the complexities of information access, technology and culture in the digital age.
Trellon's founders posed a simple question, "what would happen if there was a competent provider to give companies and organizations the freedom to choose open source solutions for powering their web sites?" The answer surpassed all expectations, as Trellon witnessed the proliferation of online communities and social media. Soon thousands of web sites powered by open source solutions appeared across the Internet. Trellon continues to explore that question, with every product and solution we deploy. In four and a half years Trellon has launched over 200 web sites that target a breadth of issues ranging from small regional concerns to large-scale international web portals.
Our Services
Trellon has earned a reputation as an elite consulting firm that is able to handle robust technology implementations on tight timeframes. Our services don't stop with building your web site: We offer strategic consulting to help your organization identify your goals and make the right decisions about technology. We provide training solutions to help your organization understand how to work with and sustain your investment in technology. We provide systems support, architecture and implementation of the infrastructure necessary to maintain your solution over time.
Under the leadership of Michael Haggerty, Trellon founder and Chief Internet Strategist, the company focuses on offering superior customer service and thoughtful, innovative solutions for our clients. Our staff includes recognized open source experts and we regularly contribute back to the core platforms we work with. We continually strive to understand the new challenges organizations face and ensure there are workable sustainable solutions available.
Trellon has worked with a range of clients, including, NGOs, and political campaigns. We have also served clients in the media industry, traditional print publications, academic institutions, socially responsible businesses, and other commercial spheres to deliver strategically targeted social media solutions. Here are just some of the groups and organizations we have worked with.
Affiliated attendees
There are currently no people affiliated with this sponsor registered to attend DrupalCon.
Our Sponsors
Sponsor Drupalcon

Packages available for businesses at all levels. Don't miss out on this unique opportunity to connect with customers and promote your company in the Drupal community.