Core Developer Summit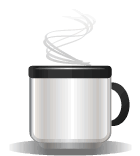 Saturday April 17th
9:00 am - 5:00 pm
Moscone South - Esplanade Ballroom


Audience: Current and future contributors who have identified problems or solutions for Drupal core.
Attendees should be looking to discover interesting problems and meet collaborators for future Drupal core work.
Drupal core improves one issue at a time. The Drupal Developer Summit aims to further lots of improvements quickly. The core summit is a fun and lively format that exposes core problems and sets the groundwork for potential solutions and collaborators. The summit has four goals:
Educate core contributors about problems that need to be fixed.
Solicit and present foundations for solutions.
Collaborate on solutions and try to reach consensus.
Be inclusive. Let anyone who is able to contribute a core solution to attend.
Current and future core contributors are invited to submit a lightning presentation on a single problem, or desired feature for improving Drupal core. Submitted lightning presentations may be selected for one of 16 available ten minute presentation sessions.
Lightning talk presentations can be submitted to address one of the three topics:
Why X sucks and how to improve it. The goal is to expose a problem, X, and a solution for Drupal core.

We expect one background slide to provide context or to talk about the history of the problem, one slide with a clear problem statement, and a couple of slides to propose a solution.

Wouldn't it be awesome if the Drupal framework could do X?
Wouldn't it be awesome if the Drupal product could do X?
16 selected contributors are given the opportunity to present their proposed solution.
The Core Developer Summit will start at 9am on Saturday April 17th with a meet and greet. Dries Buytaert, the Drupal project lead, will present an opening keynote and host the user experience, and release cycle panels. Kieran Lal, a.k.a Amazon, will act as master of ceremonies to help keep lightning talks on time and keep the event on schedule. Dries will review submitted presentations to confirm attendance, and select the final 16 presentations to presented. The selected presenters were notified the week before. The following day will be an open code sprint to allow for the implementation of the ideas discussed.