ImageX Media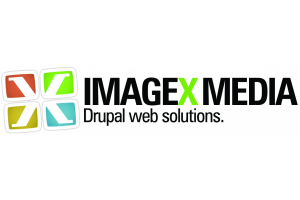 Link to web site:
At ImageX Media, we pride ourselves on building sites that are as visually remarkable as they are powerful. Founded in 2001 as a full service media firm, our accomplished team of senior Drupal engineers, designers, project managers, business and marketing professionals have spent the past four years exclusively refining our approach to building Drupal based sites. With a long history of commitment, participation, and contribution in the Drupal community -- and with over 100 successful Drupal site launches (for some pretty big names), we have the expertise needed to ensure success.
Working in partnership with our clients, we strive to meet or exceed their needs and help take their online operations to the next level. As a specialized Drupal firm we handle everything from strategy, planning, design, information architecture to development, quality assurance and beyond. After launch we work in conjunction with Acquia to tailor and create a support and service plan that meets our client's long term goals.
While we accept clients from many sectors, we have the greatest experience in the following areas:
Education - Arizona State University, Vancouver School Board, UC San Fransisco, UC Berkeley, Northland Pioneer College, Hong Kong University of Science and Technology
Media Publishing - The Discovery Educators Network, CreativePro, US Catholic
Technology - Adobe
Entertainment - Warner Brothers Records, Word Records
Non profits - Usability Professionals Asscociation, Center for International Governance Innovation, BCLI, Global Oneness
Social Networks - Mothersclick, FreshBrain, Fantasy Sports Matrix
Our Sponsors
Sponsor Drupalcon

Packages available for businesses at all levels. Don't miss out on this unique opportunity to connect with customers and promote your company in the Drupal community.