Acquia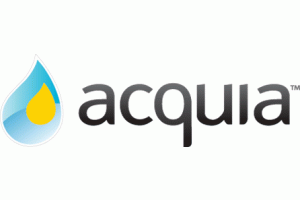 Link to web site:
Acquia is a commercial open source software company providing products, services, and technical support for the open source Drupal social publishing system.
With over two million downloads since inception, Drupal is used by web developers worldwide to build sophisticated community websites. Diverse organizations use Drupal as their core social publishing system for external facing websites and internal collaboration applications.
As a member of the global Drupal community, Acquia helps accelerate Drupal usage by contributing to the advancement of the core technology and offering products, services and technical support to simplify the deployment and management of Drupal websites.
Our Sponsors
Sponsor Drupalcon

Packages available for businesses at all levels. Don't miss out on this unique opportunity to connect with customers and promote your company in the Drupal community.