InfoBeans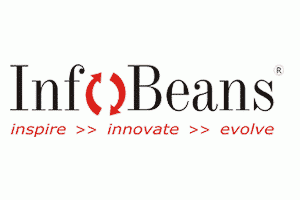 Link to web site:
There will always be other opportunities to earn your business but only one to earn your TRUST.
That's what we stand for as an IT company that works with YOU as the focus. It is not about our business but about yours It is about your trust that comes first for us. We have grown from 0 to more than 100 team members in just 6 years. We have established offices with state of the art infrastructure in Indore & Pune in India, and San Ramon, CA in the US. However, it is your growth that shapes ours.
What you get from us is high quality; low cost customized software solutions delivered after thorough understanding of your requirements and a highly meticulous work approach.
With all the above, what you take home from us is Trust. We realize that even a small project can be the beginning of a lasting relationship and hence the intelligent minds of ours put in their soul to deliver every solution that they design. And if at anytime we're not 100% sure of the benefits to you, we will tell you honestly.
Affiliated attendees
There are currently no people affiliated with this sponsor registered to attend DrupalCon.
Our Sponsors
Sponsor Drupalcon

Packages available for businesses at all levels. Don't miss out on this unique opportunity to connect with customers and promote your company in the Drupal community.