Commerce Guys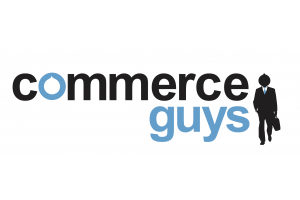 Link to web site:
Commerce Guys helps companies integrate their existing business models with the internet, with a goal to exponentially grow value by broadening their market, reaching new customers and increasing sales. Our specialty involves the creation of business solutions for internet marketing and e-commerce, including website development, custom programming, search engine optimization and content development.
Whether you're interested in a simple shop or in-depth mega-mall of sales, your website will include features we can develop to meet your companies individual needs. We have extensive experience in the e-commerce industry and can offer valuable advice and counsel to companies seeking an effective and profitable web presence.
Our Sponsors
Sponsor Drupalcon

Packages available for businesses at all levels. Don't miss out on this unique opportunity to connect with customers and promote your company in the Drupal community.