xTuple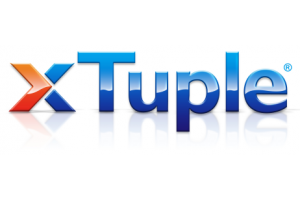 Link to web site:
xTuple is the company behind xTuple ERP, including the PostBooks open source accounting, CRM, and ERP package. xTuple has fully integrated its CRM module with Drupal, including Incident Management (or trouble-ticketing), Opportunity Management, a universal Address Book for contacts and corporate relationships, and Project Management with Tasks and To-Do Lists.
xTuple has also fully integrated its accounting and ERP software with the Ubercart e-commerce engine for Drupal, so orders taken on the website flow through automatically to the inventory, manufacturing, distribution, and billing systems.
Both systems are in use today at the xtuple.org community site and the xChange online store at www.xtuple.com/xchange.
Affiliated attendees
There are currently no people affiliated with this sponsor registered to attend DrupalCon.
Our Sponsors
Sponsor Drupalcon

Packages available for businesses at all levels. Don't miss out on this unique opportunity to connect with customers and promote your company in the Drupal community.