AdMonsters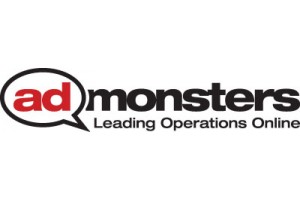 Link to web site:
AdMonsters produces conferences and provides consulting services and content for leaders in online advertising operations and technology. Our unique, interactive conferences such as the AdMonsters Publisher Forum, Leadership Forum, Network Forum, and Ad Ops 360 are the only place you will find ad operations leaders from across the industry working together on issues such as workflow, targeting, reconciliation, reporting, media handling, inventory forecasting, and yield optimization. AdMonsters.com provides articles written by ad ops experts, an edited feed of ad ops-related news from around the web, an ad operations job board, and discussion forums for ad operations leaders. AdMonsters also provides industry-leading training and consulting services, helping companies understand the intricacies of online advertising operations and technology and maximize the profitability of the online advertising operations. AdMonsters was founded in 1999, and AdMonsters.com is powered by Drupal!
Affiliated attendees
There are currently no people affiliated with this sponsor registered to attend DrupalCon.
Our Sponsors
Sponsor Drupalcon

Packages available for businesses at all levels. Don't miss out on this unique opportunity to connect with customers and promote your company in the Drupal community.