Linux Pro Magazine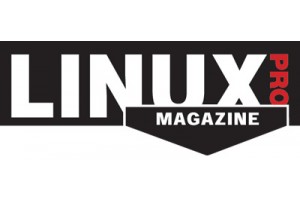 Link to web site:
Linux Pro Magazine keeps the emphasis on real-life, practical techniques, which has helped make it one of the fastest growing Linux magazines worldwide. Each issue of Linux Pro Magazine includes a free DVD and delivers insightful articles on a range of topics related to IT, including practical advice and tools for sys admins, interoperability tips, security secrets, and in-depth coverage of virtualization, programming, high performance computing, cryptography, Linux on the desktop, and much more. You'll also find world news, reviews, community reports, project updates, and hands-on tutorials. Linux Pro articles are designed for the seasoned Linux user. In fact, the #1 reason readers purchase Linux Pro is to have access to the advanced technical articles they cannot find anywhere else. Get your $3 trial subscription today: http://www.linuxpromagazine.com/trial
Affiliated attendees
There are currently no people affiliated with this sponsor registered to attend DrupalCon.
Our Sponsors
Sponsor Drupalcon

Packages available for businesses at all levels. Don't miss out on this unique opportunity to connect with customers and promote your company in the Drupal community.