Infomaker Scandinavia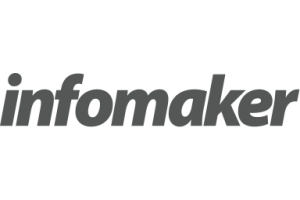 Link to web site:
Since 1992 Infomaker has provided the newspaper industry with the best workflow solutions for efficient content creation, production and archiving. Our systems can be easily integrated with your systems for photo, automatic image processing, web and ad.
We are building our publishing solutions using standard and proven technology, open source and open architectures. More than 110 newspapers are using our solutions in the Nordic region.
All infomaker's staff have the broad competence necessary to face the problems, challenges and opportunities of today's newspaper business. Infomaker thus houses newspaper professionals, programmers, engineers as well as educators.
In order to rapidly achieve the desired objectives, we are working closely with our customers with installations and development. We keep focus on our core solutions so that you can focus on your content – for any media.
Affiliated attendees
There are currently no people affiliated with this sponsor registered to attend DrupalCon.
Our Sponsors
Sponsor Drupalcon

Packages available for businesses at all levels. Don't miss out on this unique opportunity to connect with customers and promote your company in the Drupal community.