HotDrupal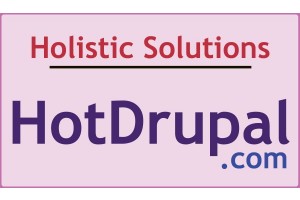 Link to web site:
Holistic Solutions, Inc. is a real business located in the mountains of Western North Carolina just outside Asheville. We discovered Drupal trying to help a local non-profit build a website to promote the dissemination of knowledge about recycling in the local area.
Actual Business - A corporation registered in the state of North Carolina
We have a local business license from the town we operate in
Listed in the local AT&T Yellow Pages
Phone numbers listed on each page of our site
We own and operate our own servers. We aren't a reseller and we aren't renting boxes from some outside company
We care about our employees. Medical benefits, vacation and more
Some background on the owner:
Working with the Internet for over twenty years
Consulting for or running companies offering web hosting for about fifteen years
Degree in Computer Science
History of being the lead engineer for companies with thousands of users requiring 24x7 access
Working with websites prior to Apache coming into existence
Affiliated attendees
There are currently no people affiliated with this sponsor registered to attend DrupalCon.
Our Sponsors
Sponsor Drupalcon

Packages available for businesses at all levels. Don't miss out on this unique opportunity to connect with customers and promote your company in the Drupal community.