ArtistWorks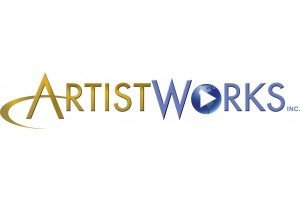 Link to web site:
The ArtistWorks Project is a collection of Internet-based subscription businesses developed in partnership with leading musicians and other world-renowned experts by ArtistWorks, Inc. These websites incorporate a proprietary "distance learning" platform, allowing artist/teachers to deliver a rich, immersive, and interactive educational experience to online student and fan communities. In the ArtistWorks approach, students submit their own videos to share with each other and for the artist/teacher's evaluation. Breaking the barrier of one-sided learning, students receive individualized instruction from ArtistWorks' world experts, transforming online education (or distance learning online). The ArtistWorks Video Management System makes it nearly effortless for artist/teachers (even musicians "on the road") to teach and share their expertise to large numbers of appreciative students. The ArtistWorks Project represents an elite group of exceptional Artists and instructors, each dedicated to creating a lasting legacy as they truly "teach the world".
Affiliated attendees
There are currently no people affiliated with this sponsor registered to attend DrupalCon.
Our Sponsors
Sponsor Drupalcon

Packages available for businesses at all levels. Don't miss out on this unique opportunity to connect with customers and promote your company in the Drupal community.